In the early 1920s, three women, Mrs. Brill, Mrs. Frye and Mrs. Keller, came together with a purpose to start a Bible believing Brethren Church in Winchester. They met at the Dunlap Farm on Baker Lane for several years, deciding to make and sell cruellers to help finance a new church: the First Brethren Church of Winchester.
The first meetinghouse was built in 1925 at 645 Berryville Avenue, and Pastor E.J. Rohart became the first pastor of the new church, serving the Lord for 13 years. In the late 1930s, Reverend Norman Uphouse became the second pastor, and a parsonage was constructed next to the church at this time.
Supported by the Fellowship's Home Missions Council, Pastor Paul Dick and his wife, Esther, came to Winchester in October 1941 to revitalize First Brethren Church. The first couple months went well, but when Pearl Harbor was bombed in December 1941, plans to expand were put on hold. When World War II finally ended, they were able to once again start thinking about constructing a new church building. Started in 1946 and dedicated on April 13, 1947, the church finally had a new building on Berryville Avenue. A Sunday School wing was added a decade later, dedicated on May 15, 1957. The Church grew to nearly 300 attendees during those 40 years.
Our Pastors
The pastors of Blue Ridge Grace Brethren Church have been as follows:
Lee Myers
Ron Welsh
Kim Robertson
Darrell Taylor
Rick Clark
Interim pastors Larry Rickard and Larry Weber
Davey Ermold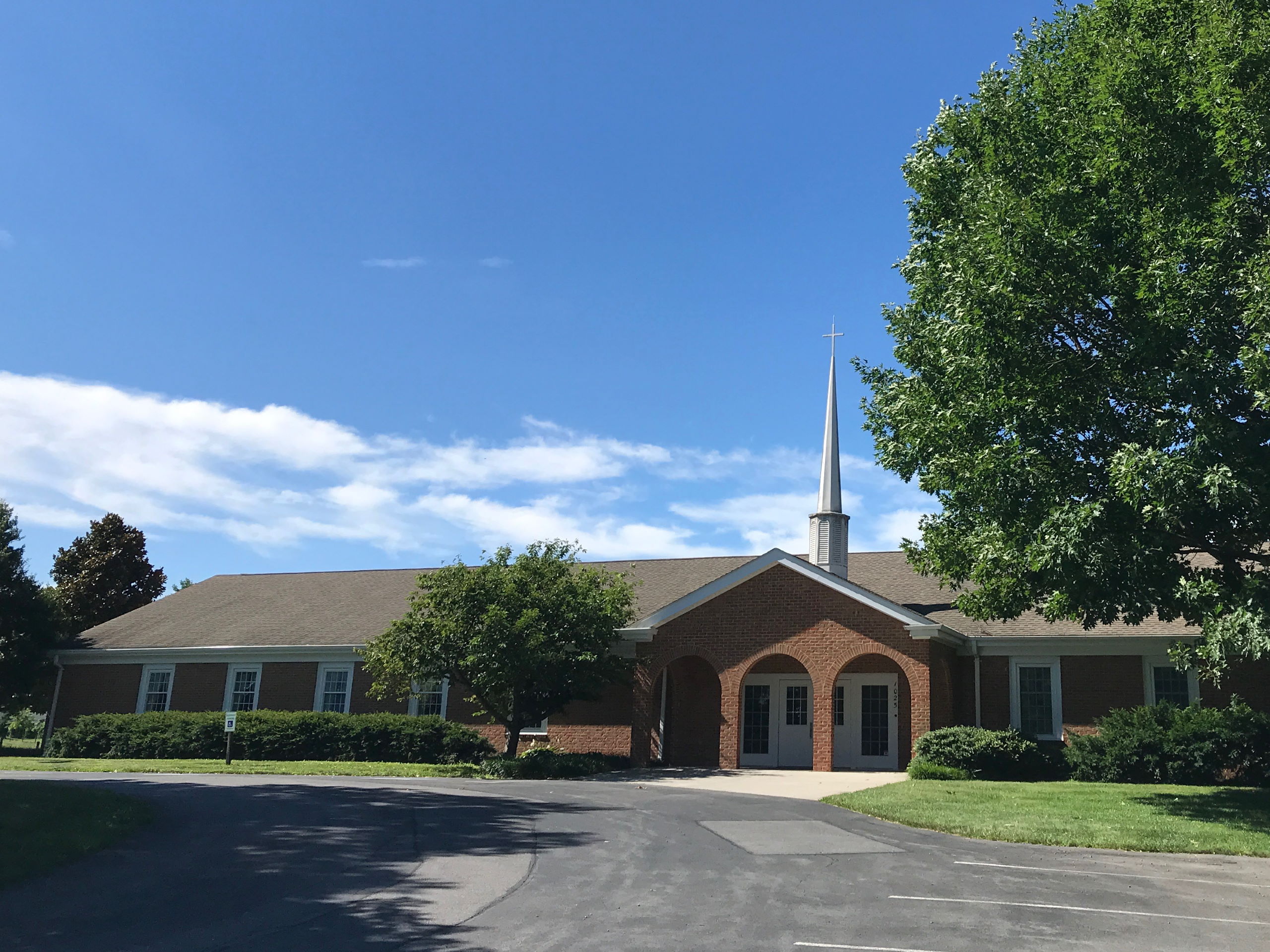 In 1979, the name of the church was officially changed from First Brethren Church to Grace Brethren Church. Pastor Dick retired in 1981, after forty years in Winchester, and passed away in 2002 at the age of 87. Pastor Jerry Allebach was called as pastor when Pastor Dick retired; he served from 1981 to 1986.
The Blue Ridge Grace Brethren Church held their first services on Sunday, September 4, 1983 at the Lee-Jackson Banquet Room. At a meeting a few weeks later, our name was formally adopted and the first officers were elected. For approximately nine months, until May 15, 1984, several speakers occupied the pulpit, at which time Pastor Lee Myers became our first full-time pastor. The ten acres we currently own were purchased in October 1984, with groundbreaking on June 2, 1985. The first service in the fellowship hall was held on December 15, 1985. The sanctuary, foyer, and downstairs classrooms were added on in 1999, with a dedication service held on October 17.