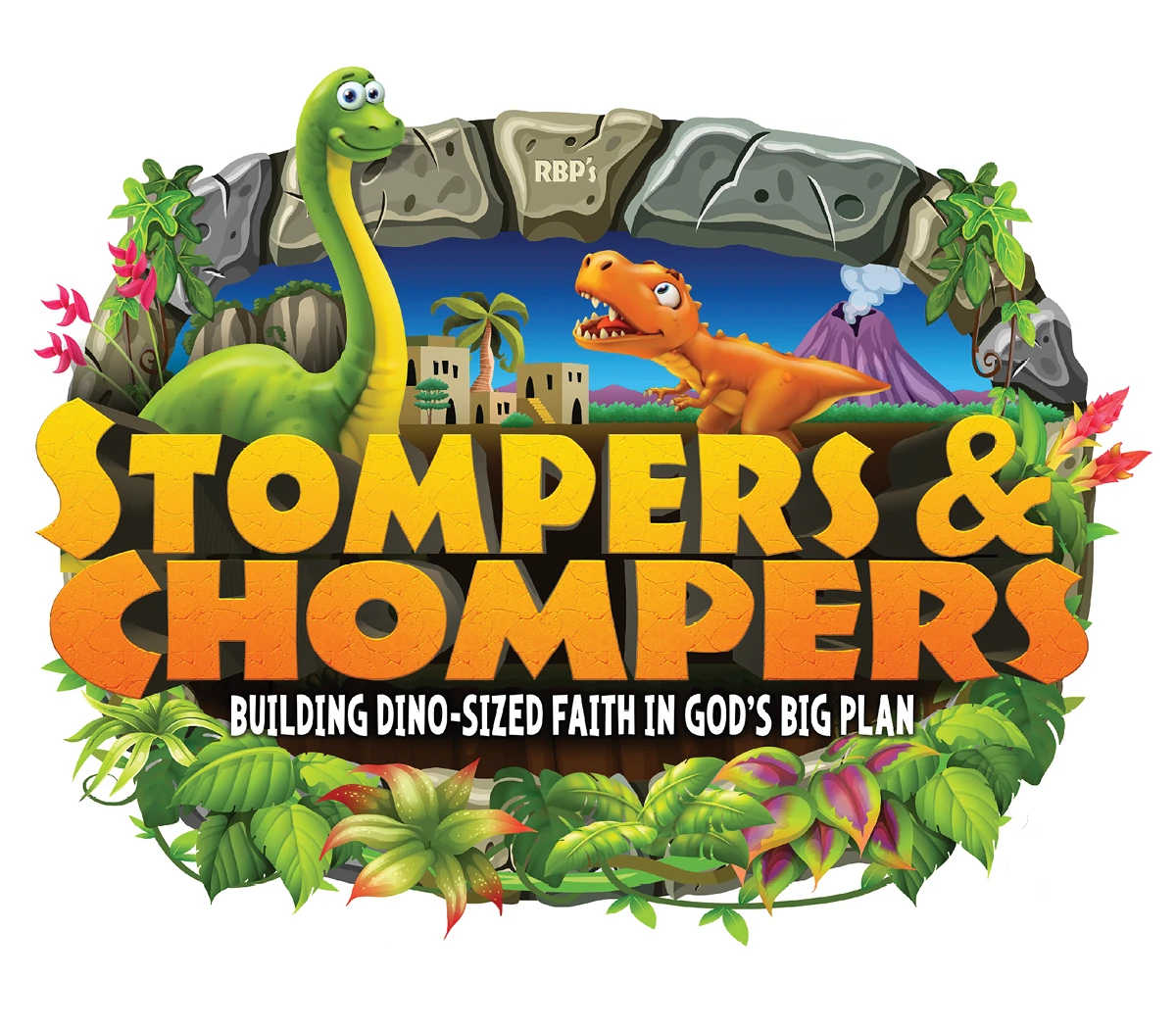 It's the most wonderful time of the year – time for Vacation Bible School! If you have completed kindergarten through sixth grade, we'd love for you to join us at Stompers and Chompers from Monday, June 12th through Friday, June 16th from 9:00am-11:30am.
Stompers and Chompers is a dinosaur theme where kids explore our world before the Flood, complete with fun-loving characters, lush jungle environments, and dino-sized experiences. Students will learn ageless truths from the faith and failures of some of the first people in the Bible. And they'll discover how they can, by faith, follow God's big plan for them today! For more information about the curriculum, click here or the button below.
To register, please fill out the form below, including the box agreeing to the Activity Participation Agreement. If you have any questions, please contact Pastor Davey.
See you in the jungle!